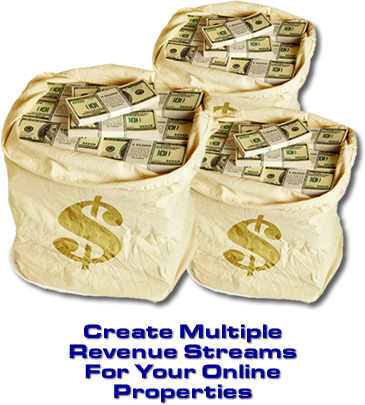 Search Engine Optimization Services
Our team will analyze your sites's current rankings, and add keywords and content to improve those rankings.
Search engines are into providing their users with the most relevant and up-to-date information to match the search term that was used. They are sophisticated pieces of technology which allow users to quickly find relevant websites by searching for a word or a phrase. Search engine results are useless to users if the information doesn't relate to the search term, or if the results are old. People expect the most up-to-date and fresh information that is useful to them.

Making use of effective search engine optimization techniques will improve the page rank of your website. There are many tricks that can be used to increase page rank; the most effective method is to provide high quality content consistently. This seems like a simple concept but there are many websites that fails to provide content that visitors find interesting. Sites which provide content that are interesting, well-written and regularly updated create highly engaged visitors who are more likely to return to the website in the coming days.
The next significant factor for an effective search engine optimization is to include keywords and phrases within your content. To make sure that you are properly targeting your market, you have to make sure that the keywords and phrases you have on your site are the keywords and phrase that your site is actually optimized for.
You should also have to develop a linking strategy as a part of your search engine optimization. Not only does this provide free advertising for your site, but it makes the impression that your site is imperative because of its affiliated links. For each link that you have pointing back to you, that is another chance for your potential customer to find you. The more quality inbound links that you have pointing to your site, the higher you will be ranked in the search engines.
Google Adwords Support Services
How does Google Adwords work? Google is the largest search engine on the web receiving over 200 million queries each day through its various services. As Google is the most popular search engine today, webmasters are keen on having their websites achieve a higher ranking in the search engine results it provides. In this service, Google displays relevant text based ads within its search engine results page termed as "Sponsored Links". Whenever a particular keyword is searched on, these relevant links appear in a separate section giving excellent exposure to the sites listed.
There are keyword variations you can adapt to reach more prospects. Using these varieties, misspellings and derivatives can help increase the chance of your ads being served. Broad match is targeting keywords in a loosely defined manner. Here, the ads appear based on the keywords that have been queried by other users as opposed to exact match, which calls for the keyword to match the query exactly. Meanwhile, a keyword phrase set to phrase match will only appear when the exact phrase is searched on. A negative keyword is helpful in filtering unrelated pages.
To conclude, Google Adwords is an excellent strategy and tool in giving your site maximum exposure. Nevertheless, Google Adwords should not be your sole advertising campaign. It will definitely help you find the all-important, highly targeted traffic you need.
Rates are usually quoted for all services based on a flat $50 per hour fee.
Contact Us For A Quote On This Service